Police Book Compliance is Automatic!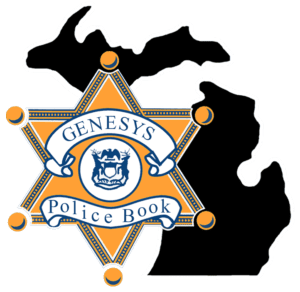 Inventory Control is an automatic bi-product. With valuable reports to help you track:
Everything you need to effectively manage your inventory is built-in.
STOP Handwriting Your Police Book NOW!
Avoid Being Fined or Shut Down
Michigan Police BookTM not only helps you run your business but
keeps you in Compliance with State Law.
Get Protected TODAY!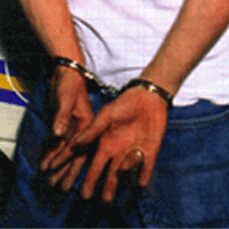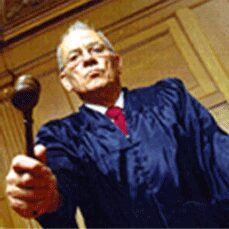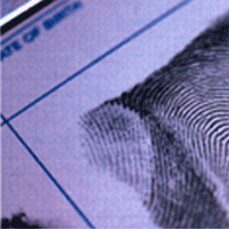 Inventory Browser Screen Sample
Know what you have in units and dollars

Manage your data on any device from anywhere

Search and Sort a dozen ways

Unlimited number of records and users

Available and Sold inventory display

Purchased and Sold inventory trending

Easy and Automatic data filtering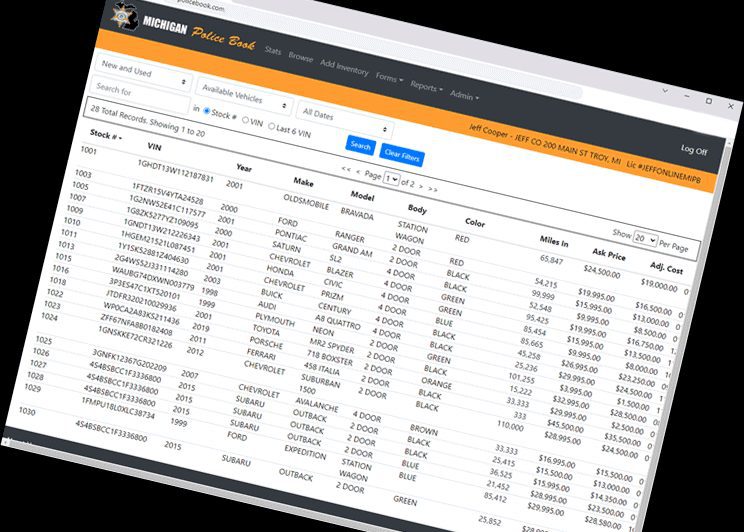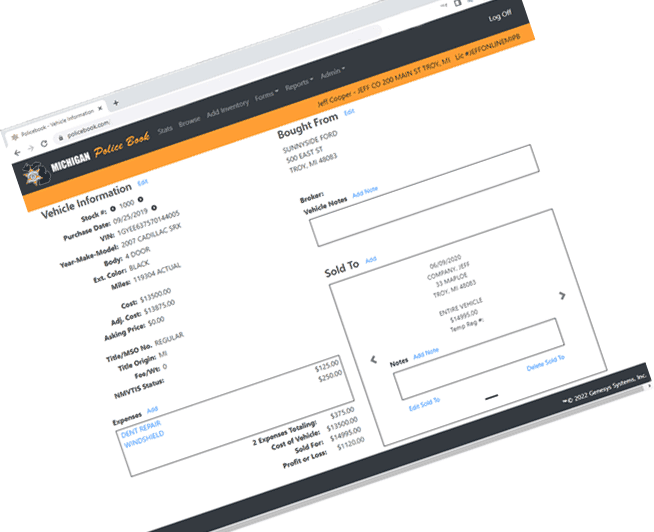 Add and manage inventory from anywhere

Automatic numbering and tracking

Every detail about every vehicle

Shows Cost, Price, Expenses, and Profit

All Bought From and Sold To details

Multiple Sold To and Broker tracking
Powerful Tools to Help You Analyze
Your Inventory & Sales
Just 1 Click Tells You...
Total Inventory Investment

How Many of Each Make Sold

All for the last 3 mos, 6 mos, Year-to-Date, or Last Year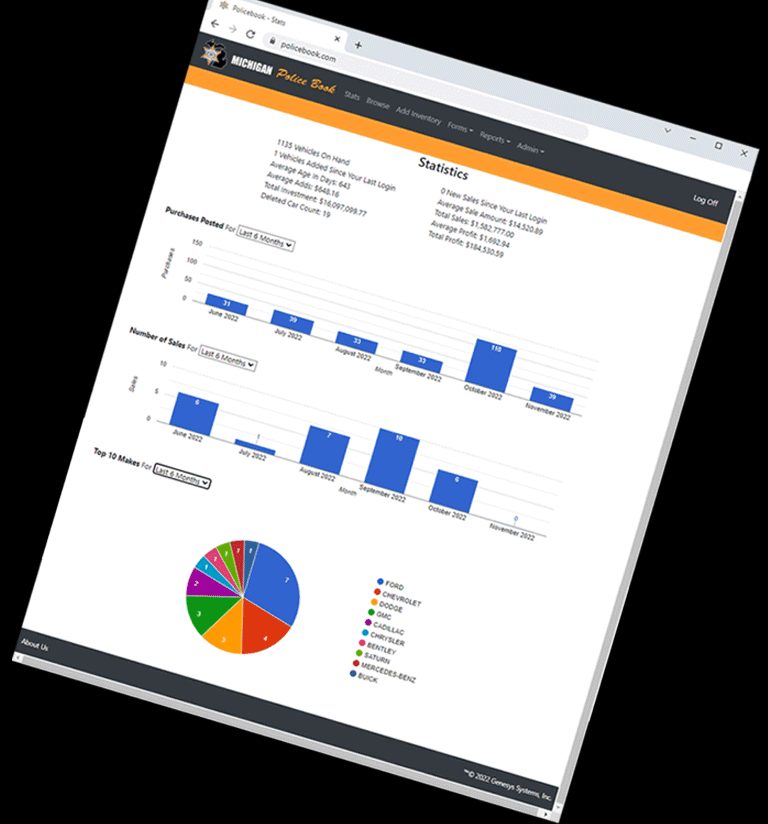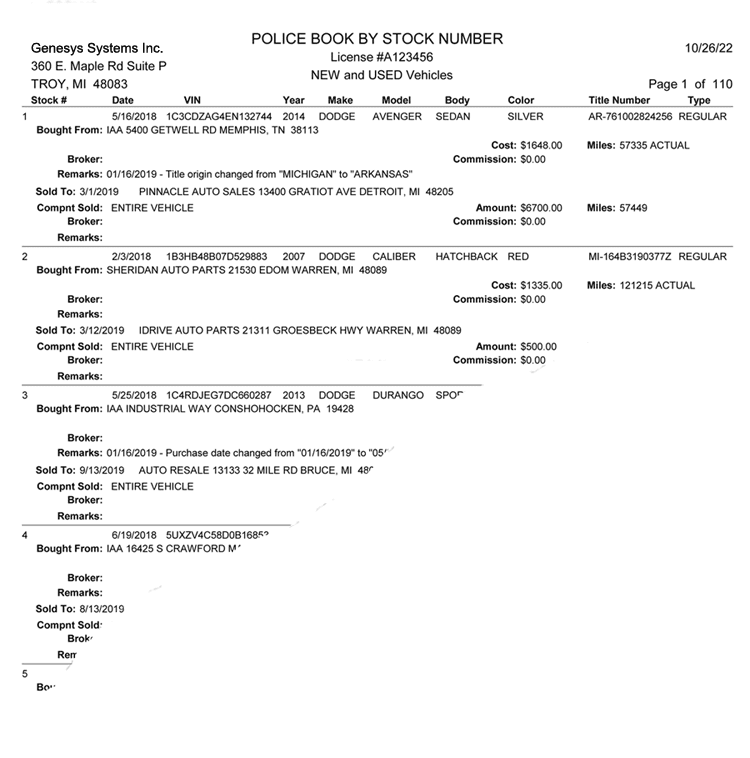 Police Book by Purchase Date

Police Book Sold Inventory

Expense Details for this Vehicle

Expense Details by Vendor
Prints Commonly Used
State Forms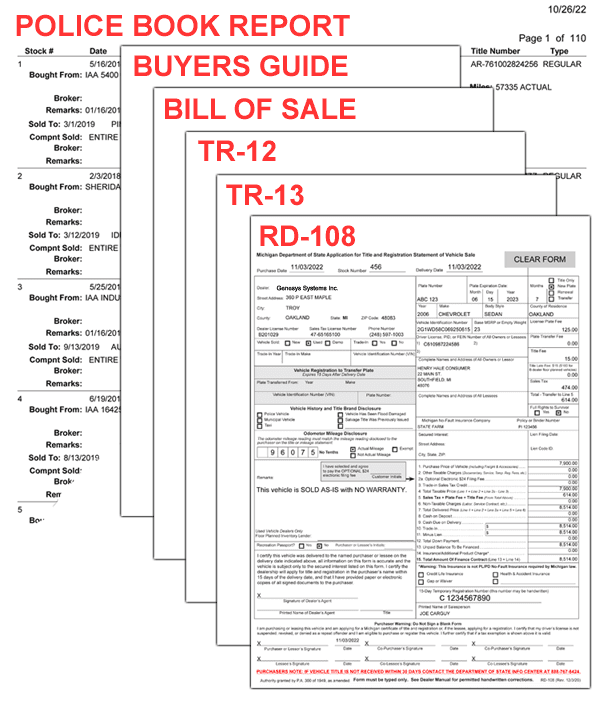 Helpful Additional Products
VIN Scanners
Driver's License Scanners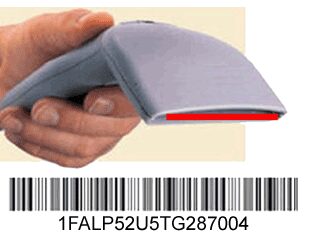 A VIN Scanner from Genesys will make inputting your
Inventory a breeze and
ELIMINATE keyboard input MISTAKES!
NO more bounced paperwork due to inaccurate VIN

SAVE vehicle input time & money

SCANS VIN number right off the Title
Police Book makes it easy for you to print your own top quality Barcode
labels and vehicle information labels. Labels are pre-cut for easy peel.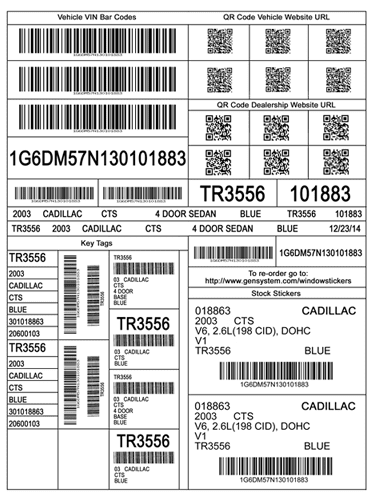 2 Different KeyTag Formats (front and back)

3 Large VIN Barcodes &3 Med. VIN Barcodes

Vehicle Info Folder labels in several formats

Large VIN & Large Stock # Labels

QR codes to Dealership Website
Signing up for Michigan Police Book from Genesys Systems Inc. is one of the best decisions you'll ever make for your business.
We're the original Official Michigan Police Book Software, not a cheap knock off and not a side hustle. We are a Michigan company that's been serving Michigan car dealers for 38 years. It's what we do. It's all we do.
The entire Genesys team all works normal business hours and are dedicated to helping you stay compliant with the State of Michigan.
No others compare to our experience helping Michigan car dealers.
NO ONE even comes close!
Get us behind you and  on your team to stay compliant with the State of Michigan
and avoid the fines or even being shut down.
Don't settle for anything less, your business deserves this, your business needs this!